V650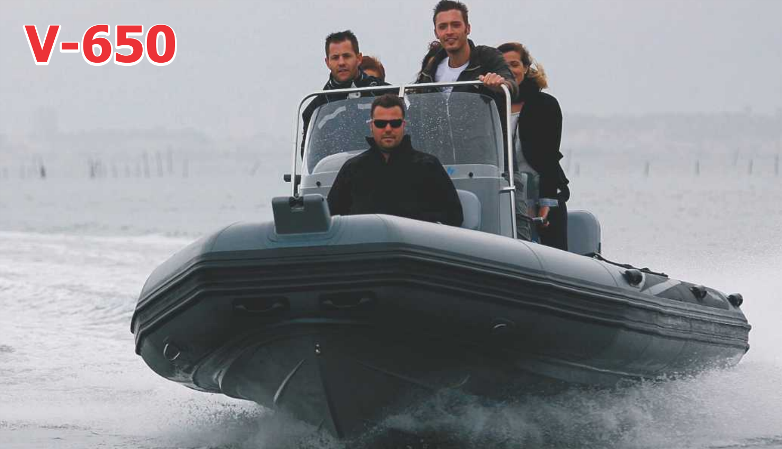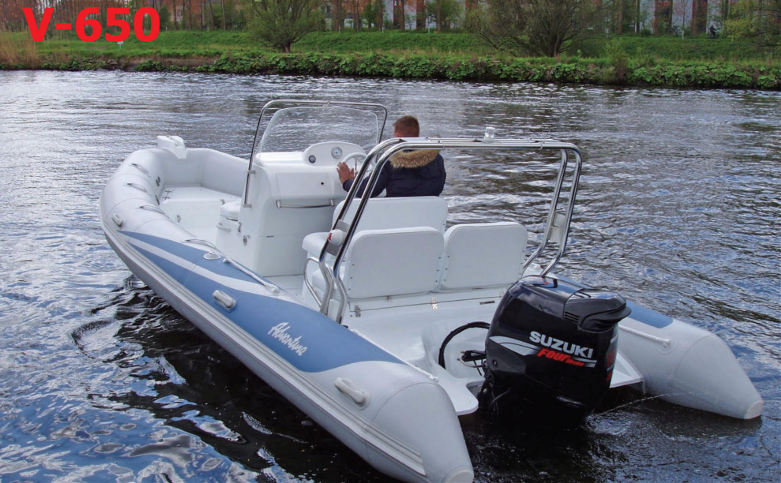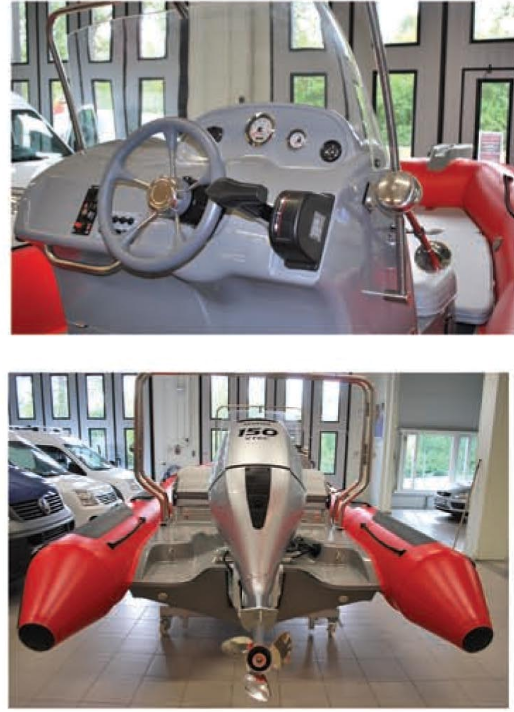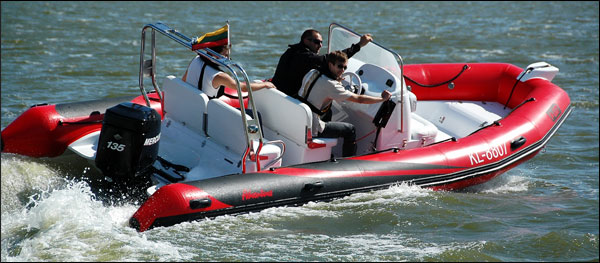 Hit of the new season of Adventure!
V-650 is the new RIB of the series Vesta designed and engineered to provide the full excitement and thrills of the open water which is based on twenty years experience of the company Adventure Ltd. as the boats manufacturer. High speed, superb stability and outstanding manoeuvrability are hallmarks of this model. Beautifully built, incredibly tough, and ready to take you on your own adventures, the Vesta series can be relied upon to provide many years of supreme boating pleasure for friends and family.
High performance and utter dependability are built-in; excitement and the pleasure of freedom on the water come naturally. The strength of the fibreglass hulls, coupled to the security and safety provided by the inflatable tubes make this boat the perfect choice for cruises, water-skiing, fishing, diving or whatever you wish. And, of course, for the simple pleasures of exploring the open waters, and coastline accessible only by boat. Easy adjustable for any kind of tunning and extra accessories and steering consoles of different types.
Material used: Heytex 1400 g/m2, color - dark grey; light grey, red; PU fabrics are also available.
Floor type: Fibreglass hull.
Standard equipment:
(1) - "V" moulded fibreglass hull with anti-slip deck surface




(2) - Welded inflatable buoyancy tube with five hermetically-separated chambers Material used 1400 g/m2




(18) - Safety connector for cables




(22) - Transom layer for outboard engine




(24) - Outboard protection, width 122 mm
Optional equipment:
(3) - Stern seat for 3 person with soft backrest


(6) - Bow plate for mooring and anchoring


(5) - Bow soft mattress


(14) - Box for accumulator


(28) - Collapsible navigation stainless steel roll-bar, Italy


(43-45) - Navigation lights: Signal white flag and two start navigation lights-mini mod


(47) - Stainless steel safety handles


(31) - Built-in fuel tank 195 l with fuel system and vent system


(32) - Water tank 35 l with filling system


(70) - Steering console V-650 with front soft seat for two person with soft backrest


(80) - Super Lux driver seat with foft backrest and internal stowage


(100) - Transportation cover


(102) - Transportation cover for the soft seat, driver seat and steering console (consist from 3 separate parts)


(101) - Inflatable sundeck


(104) - Steering wheel with steering system


(105) - Fuel gauge with indicator
| | |
| --- | --- |
| Overall Length, (Cm) | 648 |
| Overall Width, (Cm) | 250 |
| Diameter Of Buoyancy Tubes, (Cm) | 51 |
| Quantity Of Airtight Compartments | 5 |
| Carrying Capacity: Max., (Kg) | 1800 |
| Number Of Passengers: Max., (Pers.) | 12 |
| Engine Power: Max., (HP) | 150 |
| Performance: Max., (Km/h) | 80 |
| Engine Weight: Max., (Kg) | 150 |
| Transom Height, (Cm) | 51 (L) |
| Weight Of Packed Boat, (Kg) | 420 |
| Dimensions of Pack, (Cm) | 600x200x90 |
| CE Category | C |